A user manual is primarily created to support the users on how to use a product and solve problems. Perfect user guides and customer supports are essential in many purchases, and this is why creating a user manual is not a one-time job.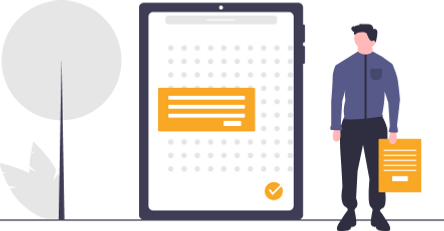 Quite the contrary, it is an ongoing project proceeding as long as a product exists. Therefore, up-to-date and easy-to-access manuals and interactive user guides are essential to any business. We'll discuss the user manual life cycle in a separate article, but in this one, we will talk about factors affecting the usefulness and popularity of
technical documentation
, which could lead to the increasing fame of your services and products. 
Here are the Top 13 Simple But Powerful tips any technical writer must consider when creating a user guide. We will also learn how Sonat helps us make a huge difference and create an online user guide that stands out and gives our customers a great user experience.
1. Make sure you completely know your product 
Comprehensive knowledge of the subject you are writing about is a must.
You cannot instruct people how to use a product and solve their problems unless you perfectly know that product. 
Although you can always refer to the experts for more in-depth knowledge, you have to ensure that you know the product well and have hands-on experience to teach and give clear instructions. 
You cannot instruct people how to use a product unless you perfectly know it.
Here are some tips to help you write an easy-to-understand user instruction:
Carry out the procedure you are writing about step by step.

Teaching a subject is a smart way to master it. Try teaching the procedure, ask for feedback, and then make improvements and remove ambiguities based on the inputs.

Do not hesitate to seek an expert opinion if there are parts you are not 100% sure about.
2.  Identify your target audience
Identifying your target audience and adapting to their needs is fundamental before drafting a user instruction guide. You should carefully determine whom you are addressing. Consider their background, knowledge, level of professionality, and the reason they refer to your guide.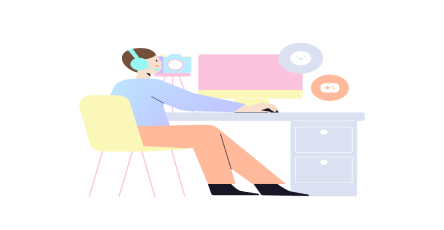 Your users could be:
A first-time user; unfamiliar with your product.
Existing customers that are unfamiliar with some features.
Professional users who occasionally encounter some unexpected problems or forget how to use some specific features.
Therefore, you need to put yourself in your users' shoes to discover what they may need and how you could address their needs best. It would also help you have a wise choice of words.
When you are writing for a general user you need to minimize using technical terminology, acronyms, and jargon so that you wouldn't confuse and intimidate your customers. Providing a glossary would be helpful if using technical terminology is inevitable.
Do not forget that you are writing for your users that are looking for a button to get your product, not for the developers or experts. And again, remember you are not creating a user manual to impress people by using big words; this is to inform your users. Therefore, you must make it as understandable as possible. 
Some things may be obvious to you and other experts, yet a question mark to your users. Watching an actual user using your product could give you a good idea of specific things you have ignored.
Identify your audience, create a persona, put yourself in their shoes, and think as they do.
Here are some tips to consider while defining your audience:
Think about users' specifications, their needs, and the questions they may have.

If your audience is not technical, minimize using technical terms and explain to them if you have to use any.

Write step-by-step instructions in plain language.
3. Use a suitable and consistent writing style
Choose an appropriate writing style. Generally, a semi-formal or formal style following an established standard could help you share the information effectively in your manual.  
Remember, this is a how-to guide whose primary purpose is to inform the readers and help them fix the issues they may encounter. It is not a good time to use a humorous tone or excessive informality, which may cause the main point to be lost.
Writing in an active voice and focusing on your readers is an essential factor you must consider since it's much easier to understand. As an active voice specifies the subject more clearly, it minimizes confusion, especially when an action has to be done by the users themselves. 
Establishing standards can help you worry less about what to decide where there are different ways of using words or presenting illustrations and diagrams. 
4. Give to-the-point and precise instructions using a plain language
You write an instruction manual to help users easily answer their questions, fix a problem, or learn how to use the product properly and safely. Give clear and precise instructions using simple language.
Here are some tips:
Keep it concise. Avoid stuffing your sentences with excessive useless details and repetitive statements.

Use clear and simple words.

Divide a complicated process into smaller pieces and give step-by-step and easy-to-follow instructions.
5. Structure and Design your guide
Your user manual's layout and design have a huge effect on its functionality. Format your manual in a way that helps users find what they want quite easily. You can reach this goal by Inserting a table of contents addressing all headings and subheadings on the first page of your manual. 
Sonat is a free online user manual creator. It auto-generates a PDF version of your user manual with a Table of Content. 
Use a consistent layout throughout the text. Designing and using a template could help follow the same standard.
Avoid presenting an intimidating and confusing manual with crammed boring text. Use different colors, fonts, illustrations, and visual designs to help your users follow the steps and distinguish between several procedures, the importance of other subjects, warnings, and so on. 
After all, your manual's format and design should give it a user-friendly appearance so that your customers find it both easy to follow and appealing to the eye.
Using a standard user manual template could provide you with a prepared format and design to ensure you are on the right track and would not miss an important heading. It could save you a whole lot of time and energy.
Sonat also gives you various options for making an interactive design for your user manual. You can have unlimited hierarchical topics. You could choose among fonts, styles, colors, quote blocks, code blocks, and many more. Users have the option to see the manual in dark mode or light mode. 
As for branding, with Sonat, you can select a specific theme, branding color, and logo for each user manual. You can start using Sonat to write product documentation, a user manual, or a tutorial for your audience for free.
6. Use visuals for more clarification
Present your manuals with clear visuals. Usually, visual content instructions, including illustrations, photos, screenshots, symbols, and short tutorial videos, are much easier to follow and absorb. Only text-based manuals may bore or intimidate users. 
Moreover, visual designs could also serve as a cost-cutting measure since it reduces translation work. 
Here are some tips to remember when adding visuals:
Use high-quality photos.
Use simple illustrations rather than complex images.
Insert short videos.
Add captions to your videos for indexing and searching.
Enrich your content with visuals.
 Approximately %65 of the population are visual learners. – Mind Tools, 1998

%90 of the information that comes to the brain is visual. – Hyerle, 2000

Visual aids in the classroom improve learning by up to 400 percent. – 3M Corporation, 2001

Our eyes can register 36,000 visual messages per hour. – Jensen, 1996

Ideas presented graphically are easier to comprehend and remember than those presented as words. –  Kliegl, R., Smith, J., Heckhausen, J. & Baltes, P.B. (1987) 

It only takes about 1/4 second for the human brain to process and attach meaning to a symbol. By comparison, it takes us an average of 6 seconds to read 20-25 words.- Thorpe, S., Fize, D. & Marlot, C. (1996)
You can insert and edit all kinds of visuals using Sonat. It also allows you to easily embed YouTube, Vimeo, and DailyMotion videos in your user guide.
7. Rewrite, edit and proofread your manual
Most of the time, you need to read, rewrite, edit and proofread any content you create before publishing. user manuals are not an exception.
Edit and revision could be needed in different aspects of the style and language, including grammar, spelling, and punctuation. 
Usually, a team of technical writers works together to create a great user guide while constantly seeking experts' opinions. Moreover, a group of translators may also be added to the team. When such a group is working on a project, there is nothing more important than sharing different types of documentation with the team for review and editing. So that all the members can cooperate to improve the text simultaneously.
By Using Sonat, you could enjoy a centralized shared platform to work, read, edit and collaborate on documents. We will equip it with a spelling and grammar check in 18 languages.
Sonat provides you with two different worlds; The "draft world" is actually behind the scenes, where only you and your team have access, and you could all edit and edit as many times as needed before publishing your work. 
And then there is the "publish world" exposed to your users and is what your audience finally sees. However, because releasing your manual updates by Sonat is as easy as clicking on the publish button, you can edit, update and publish your new versions. You could always access the draft world, where the history feature helps you keep track of all the changes.
8. Consider translation and language localization
To grow your business, definitely you would love to impress your customers anywhere in the world and meet their expectations. Therefore, you mostly decide to have your instruction manual translated into other languages. 
Sonat gives you this opportunity to introduce up to 184  languages to a  single manual. 
The manual created by Sonat would be displayed to your users based on their local language on their browser. However, if you have not provided translations in that specific language, your manual's default language will display for your users.
Here is a note to remember when trying to provide a translation of your content:
Do not forget to take care of language localization to communicate effectively. Language localization is more than mere translation, considering it involves an in-depth knowledge of the target culture so that the product would effectively adapt to local needs. This could be done as a separate step after translation. However, recruiting professional translators with an excellent understanding of the target language and culture in the first place, preferably native speakers, would always make this process much easier. 
9. Include references and provide links to other resources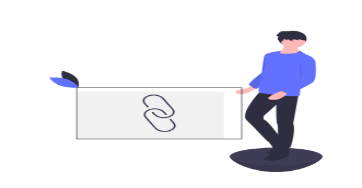 A crucial step is providing links to your organization's resources so your users can easily access relevant information. This could be provided in online manuals, which makes searching for information easy.
Sonat
allows you to create internal and external links in your online manual easily.
10. Ask for feedback
You write a user manual to help customers use your product easily. This is why you cannot create a perfect how-to guide before getting feedback from people using your product.
Before Publish
Before your user guide goes public, test the manual with some real users from your organization, beta testers, or even employees with the least familiarity with your product and ask for feedback. It helps you discover your sicknesses in addressing their needs. 
Please take note of the parts they might have difficulties following your guide. It would help if you also asked for feedback from experts and developers. They know the product the best and can give you valuable tips from a professional's perspective.
Here is another time when Sonat can be a golden tool for you. Remember the two separate worlds in Sonat we discussed before; Draft and Publish. The draft world could allow a team of writers to edit and improve countlessly. Well, this world is not limited to technical writers and editors. You could give access to a group of beta testers and ask for feedback before publishing your work. 
After Publish
you will get feedback after publishing your manual. Users can provide comments on each case, and share their experiences with your product. It helps you constantly monitor users' opinions, recognize your cons, and improve the relevant part immediately.
11. Make it accessible
After you finished creating your user manual, it is time to present it to your end-users. The best method to distribute your instruction manual is to publish it online. Although you could also offer a printed version, online manuals have many advantages over print-only guides.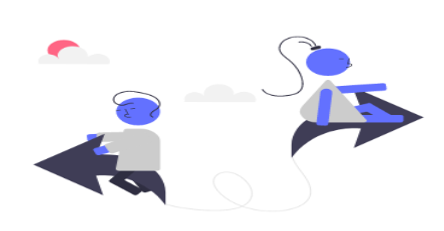 To name a few, many people use searching online looking for information. Without a doubt, online manuals are also easier to update and share. Moreover, it would be best to consider accessibility for your disabled clients; electronic versions give better availability to users with disabilities like vision impairment or weak in-hand manipulation skills.
You should provide search options inside your manual, apply a friendly user interface (UI), and ensure that it looks good on tablets and cell phones. Sonat could provide you with all these features while it also offers users the opportunity to download a PDF version and save it for later. Therefore, your users could reach the manual, even if they do not have internet access.
12. Keep the manual up to date
Keep the content of your manual up to date. Encourage your users to share their experiences, recommendations, and ideas. Use helpful feedback and suggestions for improving your content for better understanding. It shows your users that you are constantly improving your products, more importantly, caring for and respecting their ideas. 
Online manuals have a remarkable benefit in this regard, considering that updated versions could be available to everyone with one click. 
13. Do not underestimate its marketing potential
While user instruction's primary objective is to share helpful information, do not neglect its marketing potential. Of course, direct marketing and sales information should be avoided in manuals, yet great user support will lead to more purchases.
Your online manuals and product documentation could be one of the main tools to improve search rank and generate leads for your website.
Sonat can serve your marketing goals with robust SEO features including but not limited to:
Google Search Console integration
Bing Search Console integration
Description meta-tag
Friendly URL for documents, document variants, and topics
Using headings
Google analytics integration
CDN, Sonat uses a powerful Content Delivery Network that reduces the content's load-time and will lead to a better effect on search engines, therefore, resulting in a better search rank.
Employ your online manual as a valuable tool to serve your marketing goals.
Improve your search rank and generate leads for your website using your user manual.
What is the next step?
Ready to start writing your manual? Let's go deeper and learn about its sections, headings, components, and content. Read here: How to create a professional user manual.
 Afraid of writing from scratch? Templates do wonders. Sign up and Write a professional manual using free user manual templates.