Case Deflection Tool
Reduce support calls and increase customer satisfaction with Case Deflection Tool. Sonat helps you scale your support team and handle peak request times while maintaining high-quality support.
Get Your Benefits with Sonat
Customizable knowledge base
Trusted by






What Is Case Deflection?
Case deflection, also known as ticket deflection or self-service resolution, is the process of guiding customers to find answers or solutions to their queries without requiring direct support from a human agent. It involves implementing strategies and tools that empower customers to resolve their issues independently, reducing the need to create support tickets or contact customer support representatives.
To effectively implement case deflection strategies, businesses should consider the following:
Design a self-service interface that is easy to navigate and understand.
Providing self-service options and Balancing Automation with Human Support.
Build a comprehensive knowledge base by identifying common customer queries.
Develop a user-friendly interface that allows customers to easily navigate through self-service options.
How Case Deflection Can Help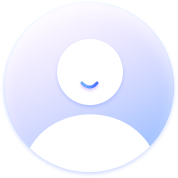 Improved Customer Satisfaction
Customers often prefer self-service options that allow them to quickly find answers to their questions without waiting for a response. Businesses can enhance customer satisfaction and deliver a more seamless experience by providing such options.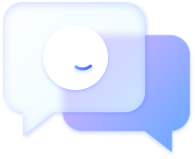 Increased Agent Productivity
With fewer basic inquiries to handle, support agents can focus on more complex or critical issues that require their expertise. This improves agent productivity and allows them to deliver higher-quality support to customers.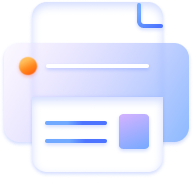 Reduced Support Costs
By enabling customers to resolve their own issues, businesses can significantly reduce the volume of support cases handled by human agents. This leads to cost savings in terms of staff resources and operational expenses.
Sonat as a Case Deflection tool
Customizable knowledge base
With Sonat's customizable knowledge base, you have the power to shape and tailor your information repository to suit the unique needs and preferences of your organization. This feature allows you to create a comprehensive library of articles, FAQs, tutorials, and any other relevant content that aligns perfectly with your brand identity and customer requirements.
Sonat's Help Widget
The Sonat Help Widget acts as a dynamic gateway, allowing users to link each topic to its corresponding sections within the knowledge base. This innovative functionality enables customers to quickly navigate to the specific area they need without the hassle of tedious searches or sifting through lengthy articles. By instantly connecting users to the relevant sections of your knowledge base, the Sonat Help Widget ensures they can efficiently find the precise information they require, saving them valuable time and effort. With Sonat's Help Widget, you have the flexibility to customize and tailor the user experience to align with your unique needs.
Multichannel Support
Sonat's multichannel support ensures consistency in customer interactions across various touchpoints. Regardless of whether customers reach out through email or social media, they will experience a unified and cohesive support experience. This consistency builds trust and confidence and enables support agents to have a comprehensive view of customer interactions, resulting in more personalized and effective assistance.
User-friendly interface
Sonat's user-friendly interface is designed to simplify the deflection process for both customers and support agents. The tool's intuitive layout and navigation enable users to quickly find the information they need without any confusion or frustration. By presenting a clean and organized interface, Sonat enhances the user experience, making it easy for customers to access knowledge base articles, FAQs, and other helpful resources.
What our client say about us
---
"Sonat has been a helpful addition to our support operations. It has provided good self-help options for our customers."

— Rachel K.
---
---
"Sonat's Case Deflection Tool has been a time-saving solution for our support team. it has reduced the number of support tickets generated."

— Ettie Bayer
---
Frequently Asked Questions
How secure is the customer data processed by Sonat?
Sonat prioritizes the security and confidentiality of customer data. Keep your unique resources or internal documentation exclusive and private by deciding who can access your published manuals. Restrict the access to special individuals and staff of an organization, or broaden it to anybody with the link.
Is Sonat suitable for small businesses as well as large organizations?
Absolutely! Sonat is designed to cater to the needs of both small businesses and large organizations. Its intuitive interface and user-friendly features make it easy to adopt and use, regardless of the size of your organization. Whether you have a small team or multiple departments, Sonat provides a scalable solution for effectively managing policies and procedures, helping you improve efficiency and compliance.
Do I need technical knowledge to work with Sonat's Case Deflection Tool?
No, you don't. Sonat is designed to be simple and straightforward, so users can focus on creating and sharing their manual without worrying about technical details.
How much does Sonat's Case Deflection Tool cost?
Sonat offers a Free Plan that allows users to create and manage manuals without cost. You can also check the full pricing plan with included features here.
No credit card is required!
Try it for Free!